A metallic delight: Oyster Copper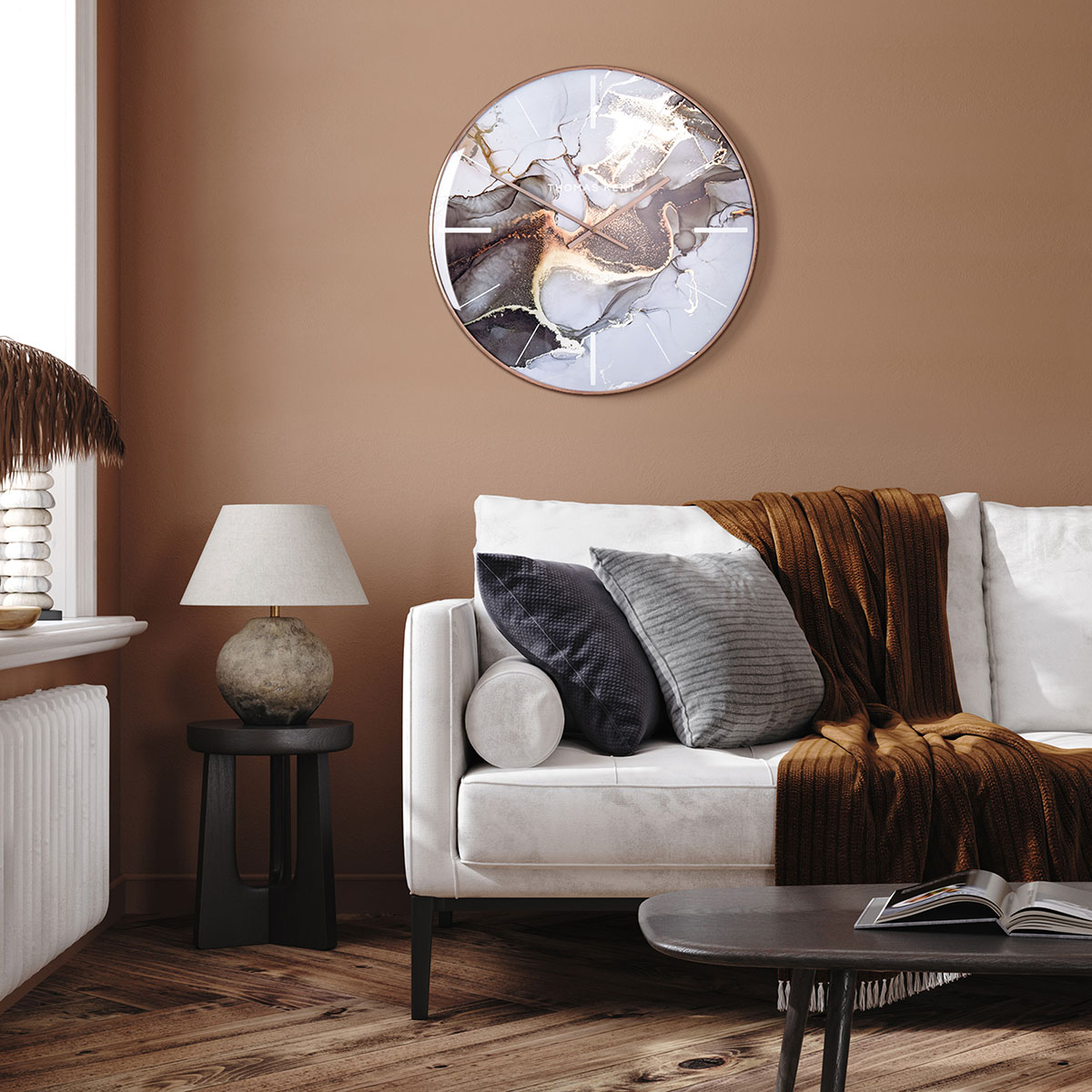 Discover the inspiration behind our A/W 2022 new launches
This September Thomas Kent launches its AW2022 collection. Unlike other introductions that are plentiful in new compositions, this season's reveal has nostalgia and the natural environment at its core. Pieces that will stand the test of time as we yearn for longevity. Designs that ooze organic character as we strive to draw the outside world into our homes. Thomas Kent is delighted to reveal a trio of designs for this AW2022.
Force Of Nature: Oyster Copper
Expanding our Jewel collection, we add a further edition to the Oyster wall clock range. Taking inspiration from the natural forms found in agate crystals, majestic contours dance across the dial.
In its original state, the movements are primarily developed within volcanic or metamorphic rock. Agate is found in a wide variety of vivid, multiple colours. These are essentially the result of the trace of oxides of iron, manganese, titanium, chromium, nickel and other elements.

For AW2022 we embrace the shades of smoky grey, rusty orange & marble white. Using copper as the anchor shade, a foiled metallic 26-inch clock frame presents the grand dial. Matching copper effect hands give the final touches to this treasured item.
Oct 05, 2022 | by Amy Parker