Colours of Autumn 2023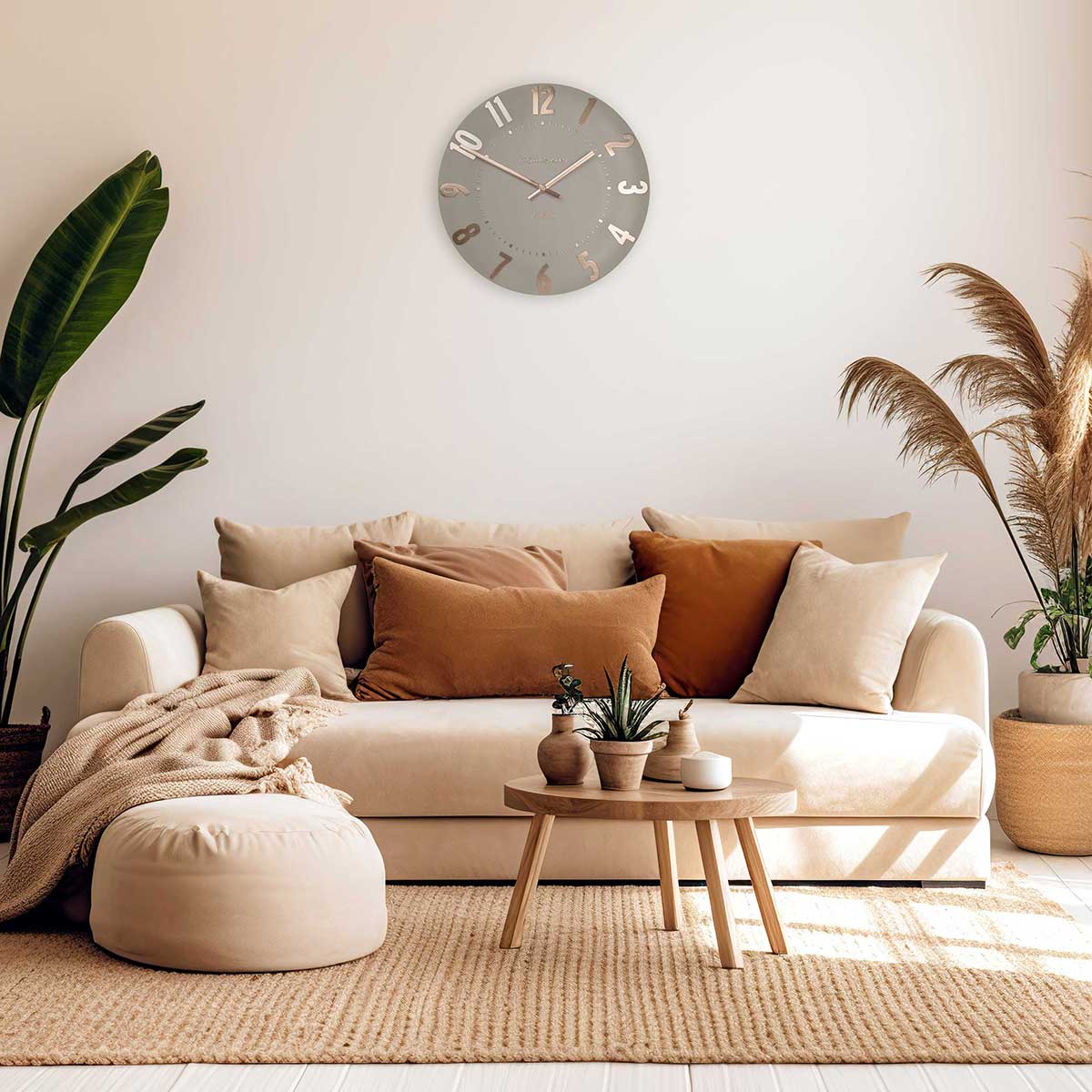 Colours of Autumn 2023
Creating a cosy and inviting autumn home involves embracing the warm, rustic, and comforting elements of the season.
Here are some ideas to help you achieve that cosy autumn atmosphere:
Warm Colour Palette:
Choose warm, earthy tones like deep reds, oranges, browns, and yellows for your decor. These colours mimic the changing leaves outside and instantly create an autumnal atmosphere.
Antique effect/ rustic accessories add depth - explore our Florentine, Strata & Starburst wall clock ranges.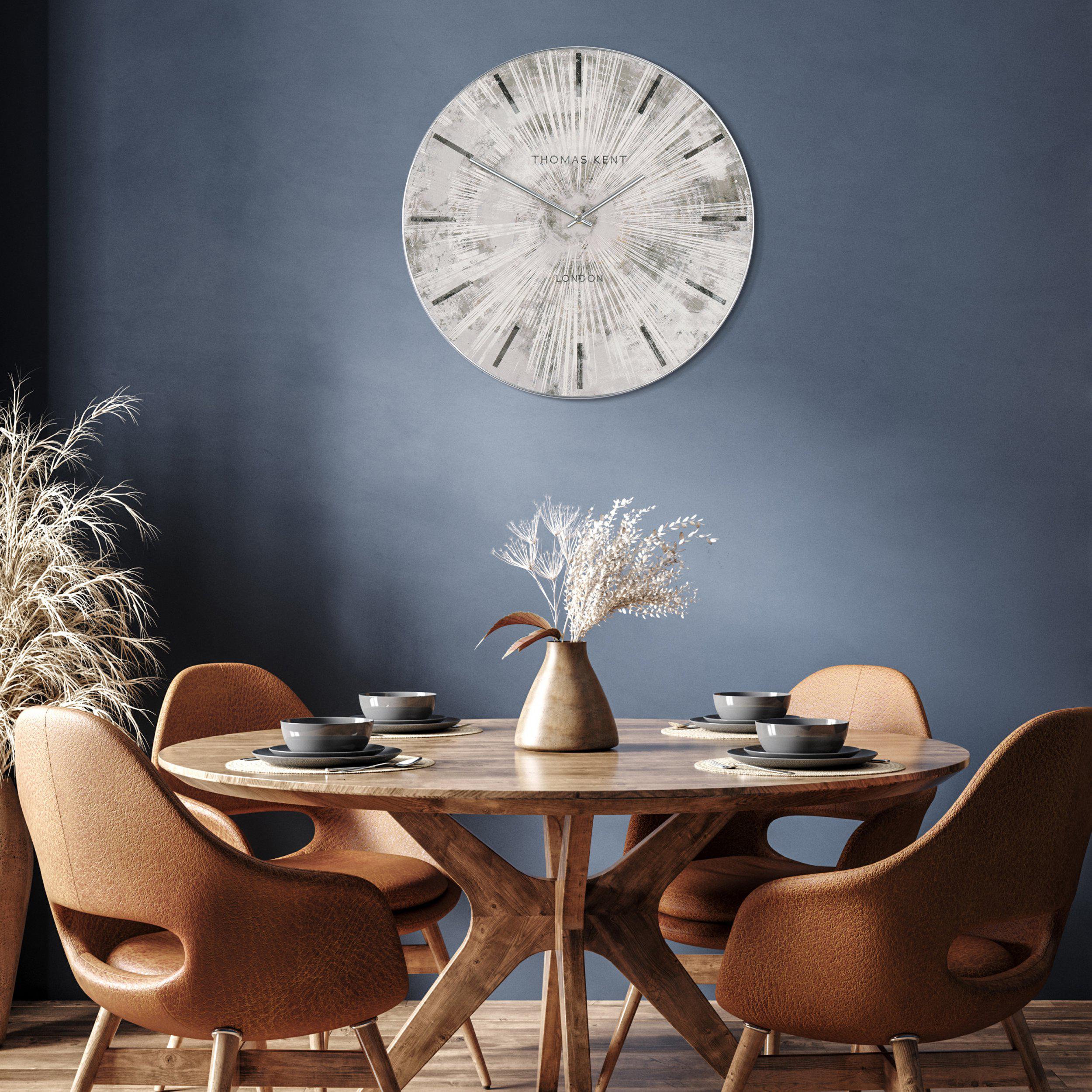 Textured Fabrics & Layers:
Incorporate cosy, textured fabrics like wool, faux fur, and knit blankets and cushions. These materials add warmth and tactile comfort.
Our Palladium oversized wall clock uses a sheet of decorative metallic canvas to create a glamourous centrepiece.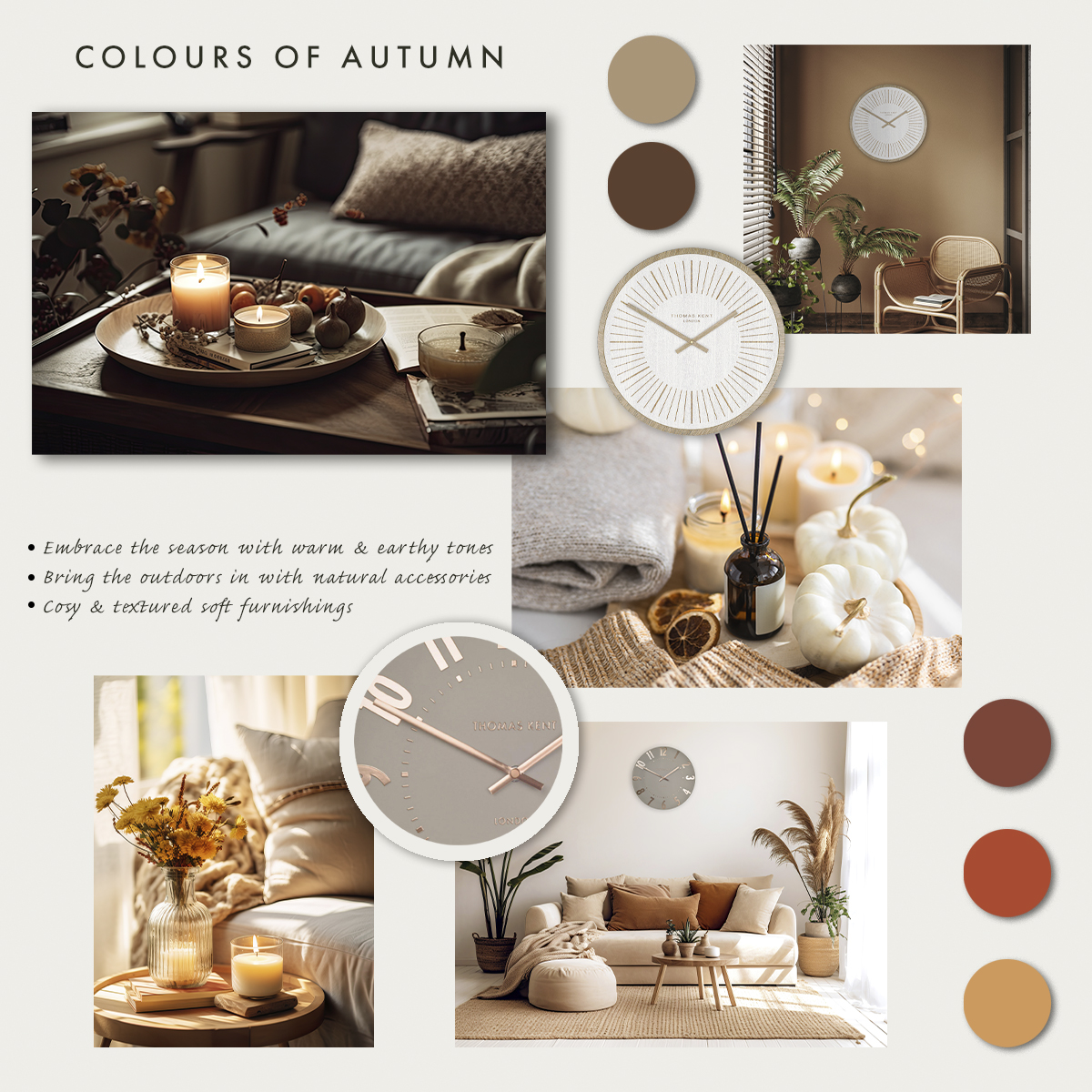 Seasonal Fragrances:
Create a simmer pot with all your favourite autumn notes - oranges, lemon peel, cinnamon sticks and vanilla all create a wonderful scent.
Alternatively, use essential oil diffusers or candles with autumn scents like cloves, star anise or vanilla to infuse your home with a cosy aroma.
Embrace Nature:
Bring the outdoors in by incorporating natural elements like branches, pinecones, and seasonal plants in your decor.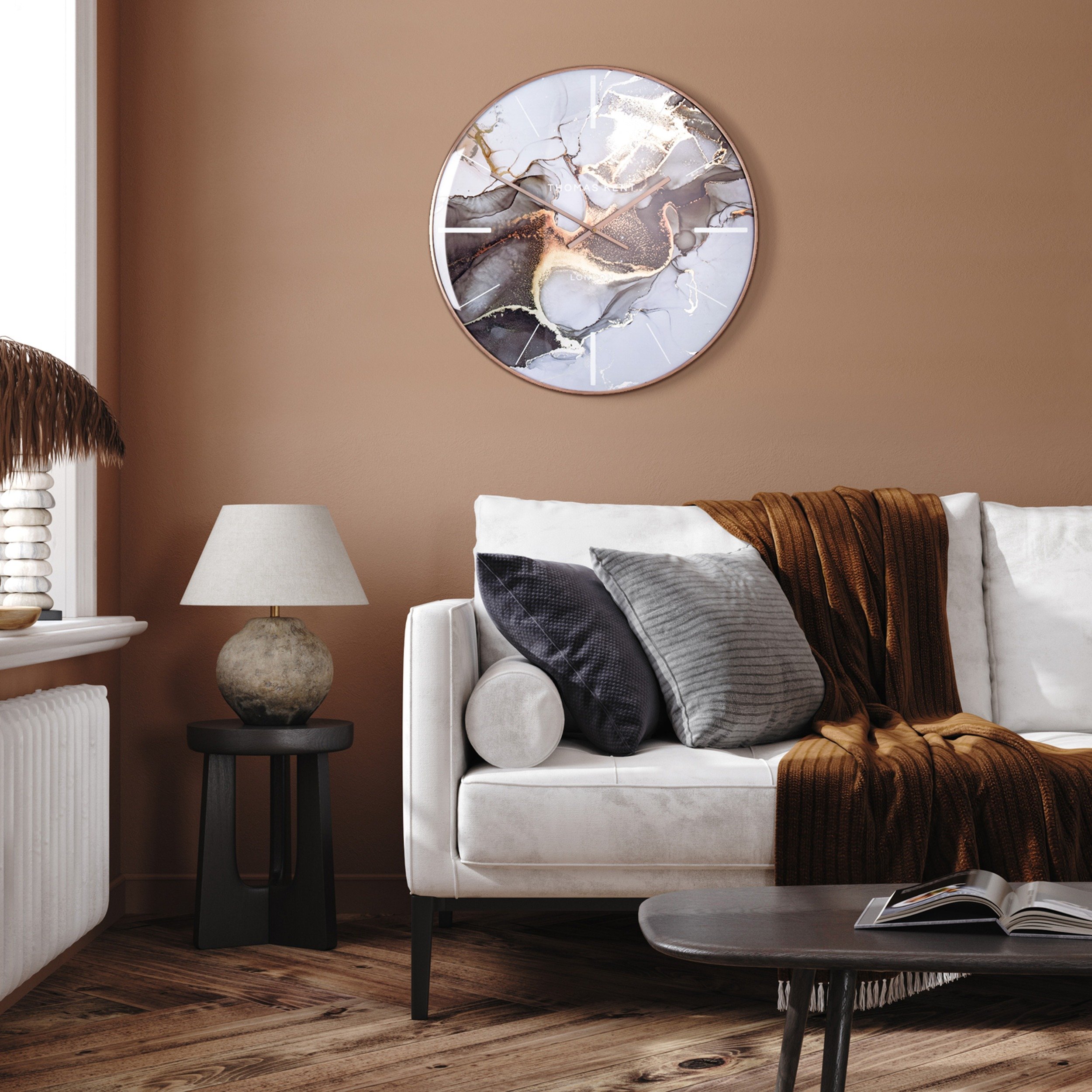 Candles and Lighting:
Candles are perfect for creating a warm and inviting atmosphere. Choose scented candles with autumnal fragrances like cinnamon, apple, or pumpkin spice.
A room that holds low lighting or floor lamps can build an aura of warmth.
The key to creating a cosy autumn home is to incorporate elements that make you feel comfortable, warm, and connected to the season.
Personalise your space to reflect your own style so you can create a space that's perfect for enjoying the fall season.
Nov 03, 2023 | by Amy Parker